SMA Weather Data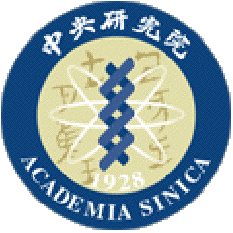 Daily Trends

Server Time: Mon Oct 21 13:05:34 2019
WPS-10 Time: 19/10/21 12:54:32
Storm Alert Status*: There are no lightning storm alerts at this time.

Peak Wind Speed
In Last Hour
20.6 m/s (46.1 mph)

Phase Monitor
29.8/0.2

Current Conditions
Temperature
7.5
°C
45.5
°F
Wind Speed
9.8
m/sec
0.0
mph
Wind Direction
92
°
Humidity
12.0
%
Pressure
626.9
mbar
18.5
in/Hg
<
Lightning Strikes
| | | | | | |
| --- | --- | --- | --- | --- | --- |
| 2nd Minute Past | Previous Minute | Current Minute | 6 Minute Average | Maximum Last Hour | Minute of Maximum |
| 0000 | 0000 | 0000 | 0000 | 0015 | :09 |
Auxiliary Stations
| | | | | |
| --- | --- | --- | --- | --- |
| Antenna | Temp °C | Temp °F | Humidity % | Pressure (mBar) |
| 1 | 0.0 | 32.0 | 0.0 | 0.0 |
| 2 | 16.4 | 61.5 | 12.2 | 625.9 |
| 3 | 15.1 | 59.2 | 11.2 | 625.2 |
| 4 | 14.8 | 58.6 | 12.6 | 626.0 |
| 5 | 14.0 | 57.2 | 12.7 | 628.3 |
| 6 | 11.4 | 52.5 | 19.0 | 624.8 |
| 7 | 14.5 | 58.1 | 11.8 | 629.1 |
| 8 | 14.7 | 58.5 | 11.4 | 623.5 |
Daily Maximum
Temperature
---
°C
---
°F
---
Wind Speed
0.0
m/sec
0.0
mph
00:00
Wind Direction
200
°
Humidity
---
%
---
Daily Minimum
Temperature
---
°C
---
°F
---
Wind Speed
0.0
m/sec
0
mph
00:00
Wind Direction
20
°
Humidity
---
%
---
Rain Totals
| | | | | |
| --- | --- | --- | --- | --- |
| Daily | 0.0 | mm | 0.0 | in |
| Monthly | 47.8 | mm | 1.9 | in |
| Rate (/hr) | 0.0 | mm | 0.0 | in |
Calculated Values
| | | | | |
| --- | --- | --- | --- | --- |
| Dew Point | --- | °C | --- | °F |
| Heat Index | --- | °C | --- | °F |
| Chill Factor | --- | °C | --- | °F |


*Note that in the semi-arbitrary method I used to assign storm severity:

// Lightning Alert Variables and Constants
int alertLevel = 0;  //0. no discernable activity
int alert1 = 255;   //1. light
int alert2 = 511;   //2. moderate
int alert3 = 1023;   //3. heavy
int alert4 = 2047;   //4. hide (severe)

which trigger the following email warnings:

Alert Level 0.
There are no lightning storm alerts at this time.

Alert Level 1.
Some lightning activity is indicated in the vicinity of the summit of Mauna Kea.

Alert Level 2.
Moderate lightning activity is indicated at or near the summit of Mauna Kea.
Another alert will be sent when conditions change.

Alert Level 3.
Be advised, there is now heavy lightning activity at the summit of Mauna Kea.
Take necessary precautions.

Alert Level 4.
Warning! Severe lightning activity is currently taking place at the summit.


(Note: These storm severity parameters will most likely be updated as the system is refined.)

Go to MKWC-IFA
If you have problems with the Weather Station
or with this Web site please email,
or call Billie Chitwood at:
(808) 961-2929
Back to top.